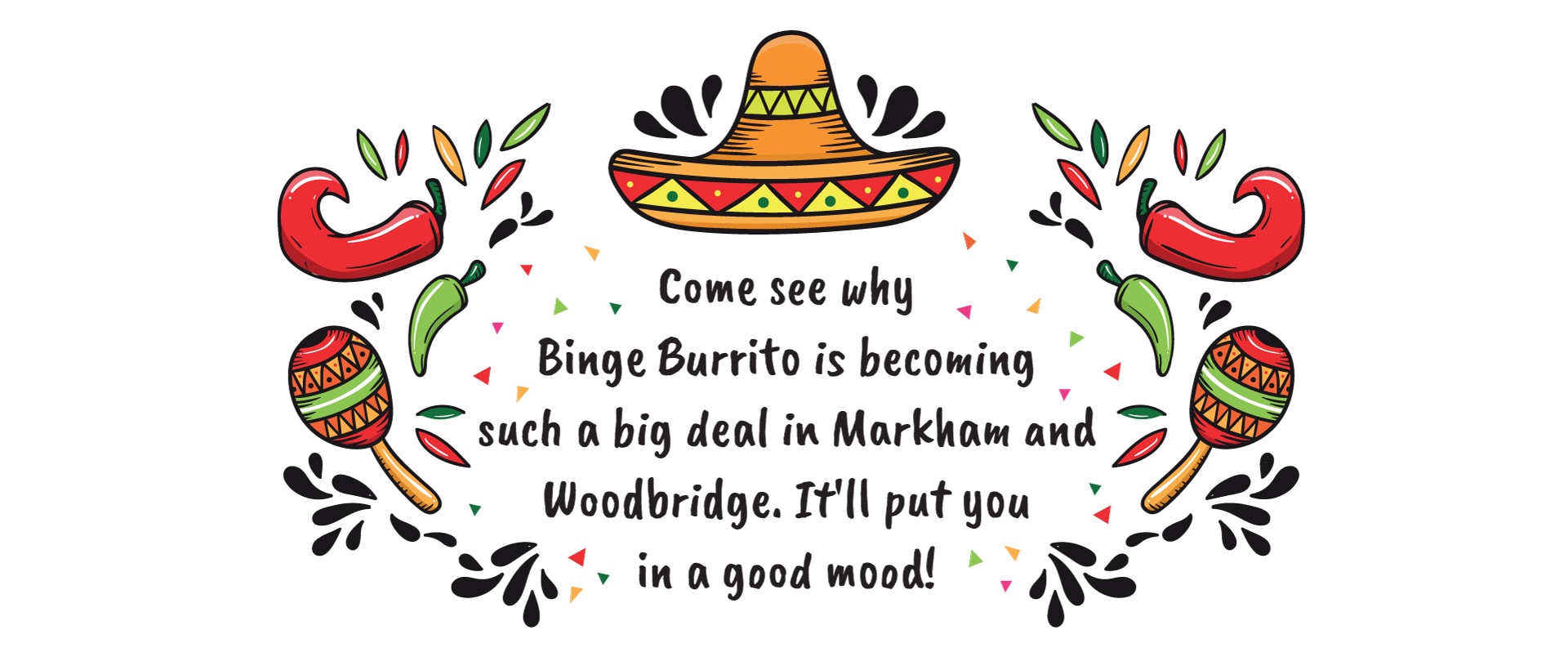 Come see why Binge Burrito is becoming such a big deal in Markham and Woodbridge.
It'll put you in a good mood!
Not so long ago, Binge Burrito had a different name and a different menu.
A lot of things were done right. But we wanted to take things to the next level.
So we created Binge Burrito, not to change things, but to build on them.
We added new choices, new toppings, vegetarian options, even plant-based Beyond Meat.
We're proud of the quality we deliver every single time, without compromise.
We're also proud of the vast number of taste variations available.
But calculating how many there are would require some pretty complicated math.
And since we make Good Mood Food, we aren't going to spoil a good time with math.